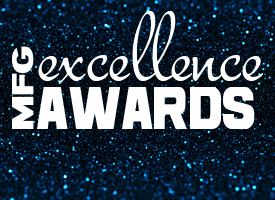 Michigan Manufacturers Association – 2022 MFG Excellence Awards
For Immediate Release
2022-10-20
Katie M. Dobbs, Marketing Coordinator
Miller Industries, LLC is Proud to Support Michigan Manufacturing
Fenton, MI — Miller Industries, LLC is proud to support the Michigan manufacturing industry by sponsoring the 2022 MFG Excellence Awards which will be presented Thursday, Nov. 10, 2022.  
The MFG Excellence Awards is the annual statewide celebration of the exceptional contributions that Michigan manufacturers make to their workforce, their communities, the economy, and the industry. The program promotes the inspiring stories of Michigan's manufacturing industry, the thousands of unique manufacturing companies across the state, the hundreds of thousands of Michiganders employed in the industry and the local communities that support it. 
Miller Industries is a family owned and operated company formed with over 40 years of experience and expertise in the manufacturing industry. Miller is the parent company to Performance Fabricating, Flex Air, Miller Industries Representatives, Mi Service Group, and MiFarmPod™. At the headquarters in Fenton Michigan, they specialize in custom steel fabrication, air supply systems and sales.
Miller and its subsidiaries value the cultivation of knowledge and partnerships with other American industries and companies that also strive to meet American standards. In every project, advancing the American dream through cleaner manufacturing processes and health and safety product regulations is part of our goal. 
Celebrating its 120th anniversary, the Michigan Manufacturers Association (MMA) serves as a unifying champion of an industry that is in constant evolution and growth. We represent the most diverse manufacturing center in perhaps the entire world. And just as we have since the industrial revolution, we will continue to be the cradle of innovation and invention for generations to come, all with the sole purpose of advocating for, supporting, training, and growing the manufacturing industry in Michigan. Learn more about MMA and the 2022 MFG Excellence Awards at mimfg.org.  
For more information on Miller Industries and our subsidiaries, check out, www.millc.com or contact Katie M. Dobbs at kdobbs@millc.com